The Effect Of Elderly Exercise On Vo2max Levels In The Elderly Using Fabric Mask And Surgical Mask In Sidodadi Village, Deli Regency, Serdang In The New Normal Era
Timbul Siahaan

Fisioterapi
Keywords:
Covid-19, VO2max, Cloth mask, Surgical mask, Elderly exercise
Abstract
The Covid-19 virus is a virus that attacks the immune system, this causes the spread from human to human to increase. In the process of preventing and slowing the transmission of Covid-19, the WHO (World Health Organization) issued recommendations for social isolation and restrictions on daily behavior, significantly reduced activities with greater energy expenditure, changing physical exercise patterns, increasing healthy lifestyles, environmental disinfection. and use of personal protective equipment such as masks. Research has found that decreased activity can lead to an increased risk of cardiovascular disease, reduce muscle mass and produce significant changes in the metabolism of the immune system, especially in the elderly. Various studies provide evidence that the use of masks can prevent droplets from spreading. The immune system is very responsive to moderate-intensity exercise and the incidence of respiratory tract infections/disorders is lower. Gymnastics/exercise is strongly associated with increased cardiorespiratory fitness such as greater oxygen consumption (VO2max).
Downloads
Download data is not yet available.
References
Disease C, Report S. Coronavirus Disease Coronavirus Disease Coronavirus Disease World Health World Health Organization Organization. 2020;19(June):1–20.
Diseases E. Infection prevention and control of epidemic- and pandemic-prone acute respiratory infections in health care
Dana B, Goran P, Dušan M, Adela B. FITNESS INDEX AND VO2max OF PHYSICAL EDUCATION STUDENTS. 2015;(January)
Federighi E, Chagas B, Biteli P, Candeloro BM, Angelo M. Physical exercise and COVID-19 : a summary of the recommendations. 2020;7(July):236–41
Guidelines WHO, Guidance IPC, Group D, Gdg IPC. Advice on the use of masks in the context of COVID-19. 2020;(April):1–16
Hodges ANH, Sheel AW, Mayo JR, Mckenzie DC. Human lung density is not altered following normoxic and hypoxic moderate-intensity exercise : implications for transient edema. 2020;5:111–8
Ito H, Metropolitan T, Medical G, Araki A, Metropolitan T, Medical G, et al. Reviewing the definition of " elderly ." 2006;(October 2017).
Kadir S. EVALUASI VO2Max ATLET KARATE DIERA PANDEMI COVID-19. 2020;2(2):42–52
Lengkong, G., Marunduh, S. R., & Wungow, H. I. S. (2016). Pengaruh senam bugar lansia terhadap kebugaran jantung paru di Panti Werdha Bethania Lembean. Jurnal E-Biomedik, 4(2). https://doi.org/10.35790/ebm.4.2.2016.14014
Parnell D, Widdop P, Bond A, Wilson R, Parnell D, Widdop P, et al. Managing Sport and Leisure COVID-19 , networks and sport. Manag Sport Leis [Internet]. 2020;0(0):1–7. Available from: https://doi.org/10.1080/23750472.2020.175010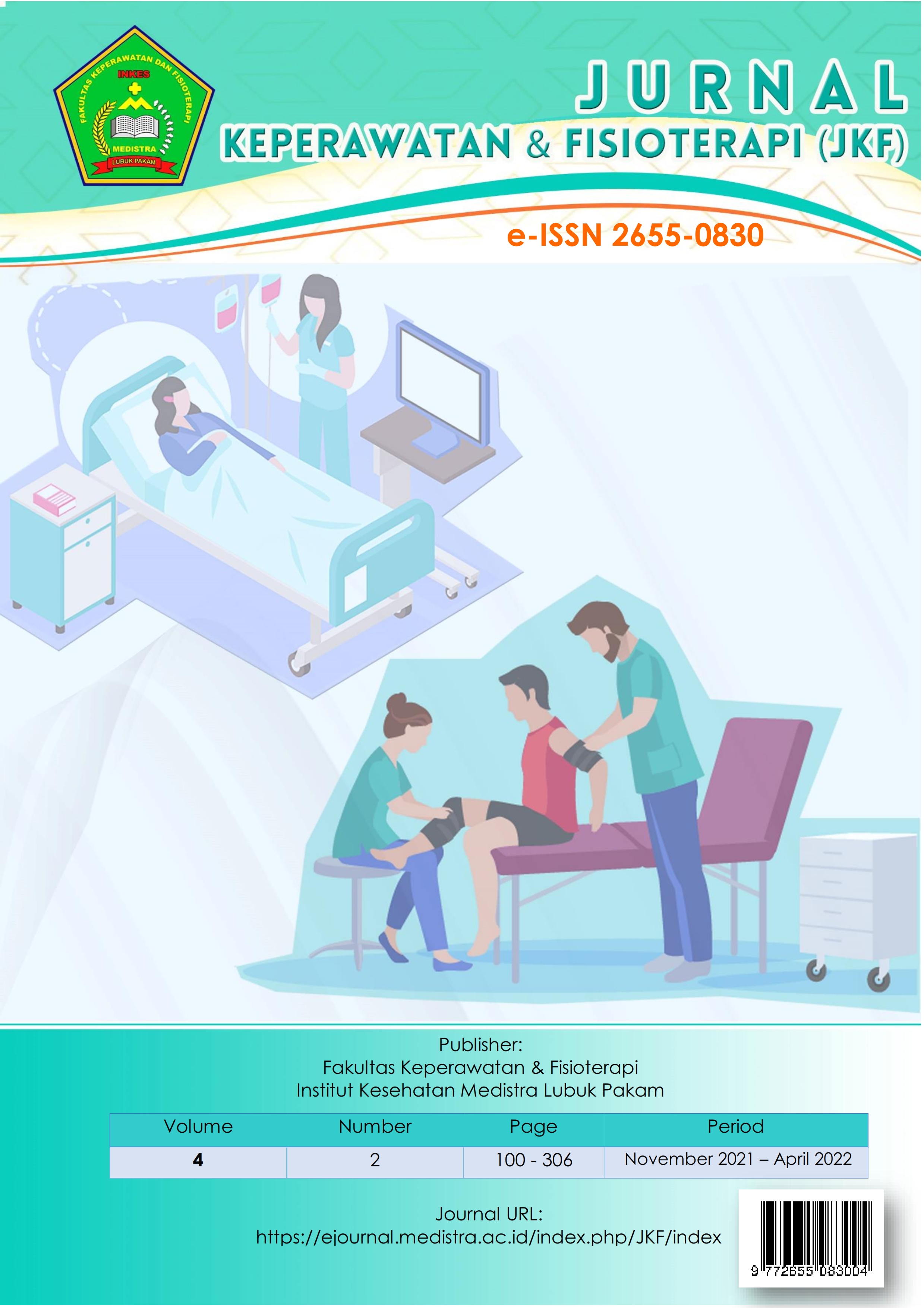 How to Cite
Siahaan, T. (2022). The Effect Of Elderly Exercise On Vo2max Levels In The Elderly Using Fabric Mask And Surgical Mask In Sidodadi Village, Deli Regency, Serdang In The New Normal Era. JURNAL KEPERAWATAN DAN FISIOTERAPI (JKF), 4(2), 272-278. https://doi.org/10.35451/jkf.v4i2.955
Copyright (c) 2022 Timbul Siahaan
This work is licensed under a Creative Commons Attribution 4.0 International License.
Copyright in each article is the property of the Author.