EDUCATION GUIDELINES FOR BALANCED NUTRITION FOR PRE-SCHOOL CHILDREN IN METHODIST-6 KINDERGARTEN MEDAN
Keywords:
Health Education Guidelines for Balanced Nutrition; Knowledge; Pre-school Children
Abstract
Preschool is the time when children are between the ages of 3 to 6 years, where in this phase, they experience a periode of increasing various competencies in themselves in order to prepare them for school. At this time, the child will display optimal development which is shown in his daily life the child receive adequate nutrition, appropriate stimulation for development and proper education. Preschool children had the characteristics of active self-consumption, where children tend to choose foods what they like. This condition allowed a larger number of children in this group to be exposed to a dirty environment, where this situation provides a greater opportunity for infection from various kinds of diseases to children as well as non-optimal nutrition from inadequate food consumption will be associated with worsening health. Kindergarten Methodist-6 was located near the main road where around the school location there were snack for school children. The survey resulted found that many kindergarten children did not know about the guidelines for balanced nutrition. Providing health education regarding balanced nutrition guidelines covering 3 topics consisting of an introduction to balanced nutrition guidelines, principles of balances nutrition, and snacks for children through lectures, questions and answers and discussions, demonstration and redemonstration.  Educational measurement through pictorial quiz consists of 7 questions. Health education regarding balanced nutrition guidelines increased children's knowledge by 38%. Health education regarding balanced nutrition guidelines can increase knowledge of kindergarten children.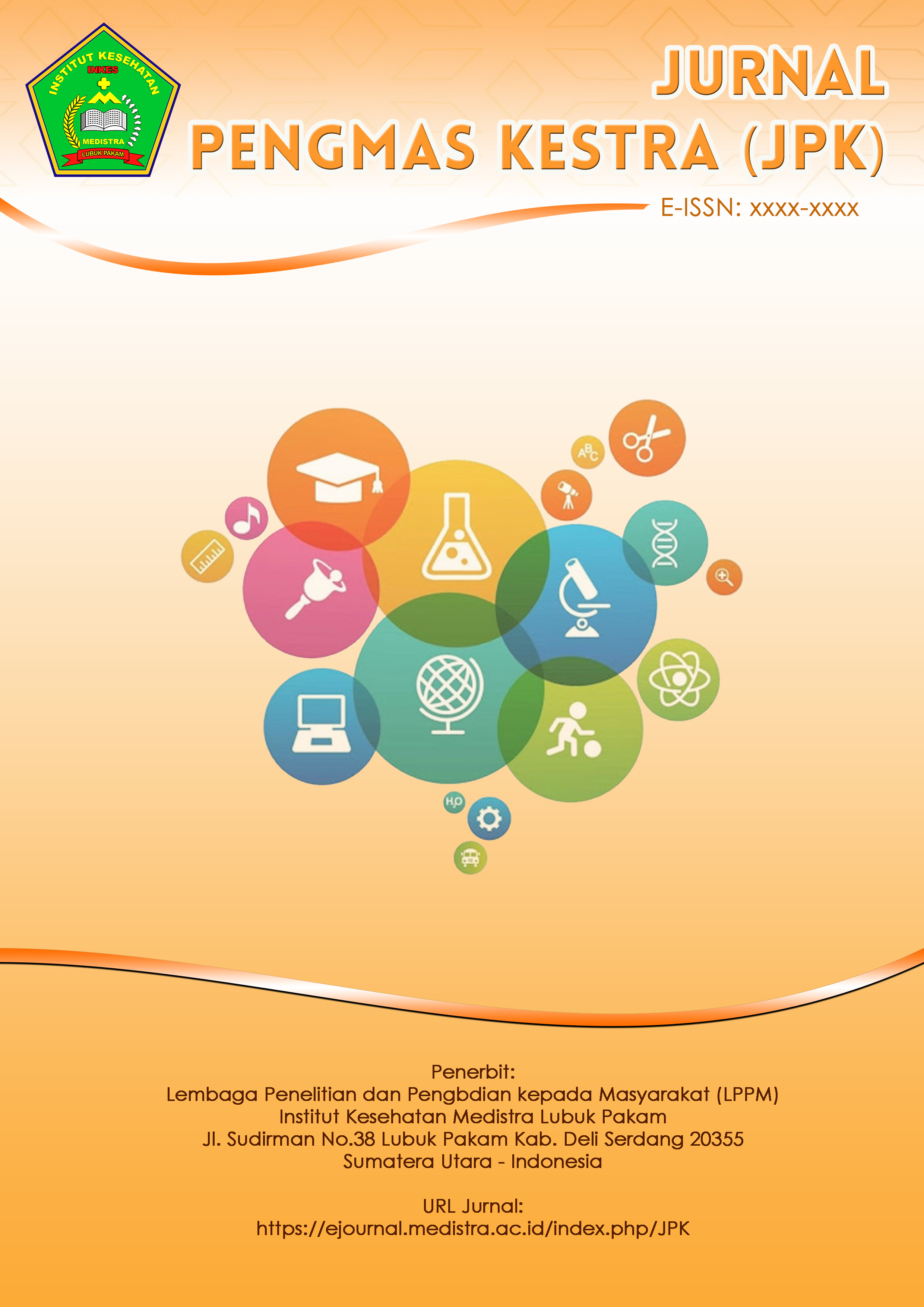 Downloads
License
Copyright in each article is the property of the Author.